Council staff and contractors have been working hard to restore access to tracks across Nelson following the weather event in August.
The scale of the work is substantial with many large landslides occurring in hard to reach places. Fixing them is not a simple job.
To help people understand which tracks are open and have an idea of how long it will take for tracks to open, Council has produced maps of all our major reserves. The maps show where tracks are open, will open in the short term, or are closed for the medium-long term.
Tracks that are opening in the short term should be open in the next four weeks if we get good weather. Medium and Long Term closures vary, but most will be open by the end of 2022. Some of the more complex landslides will be fixed about a year from now.
Each track has its own story when it comes to repair. For instance, Piwakawaka Track on the Marsden Valley has a damaged bridge that will require fixing. Other tracks have been cut into a very steep bank so slips have cut away large sections of track. Some smaller slips are stuck behind larger slips and can't be fixed until the larger slip has been removed.
With particularly large slips, Council may need to construct new bridges over them as there is too much material to move from a remote area.
For the latest track openings visit: http://www.nelson.govt.nz/recreation/recreation/parks-and-reserves/.
Maps will be updated when tracks are opened.
Grampians
Botanics
Codgers
Fringed Hill
Marsden Valley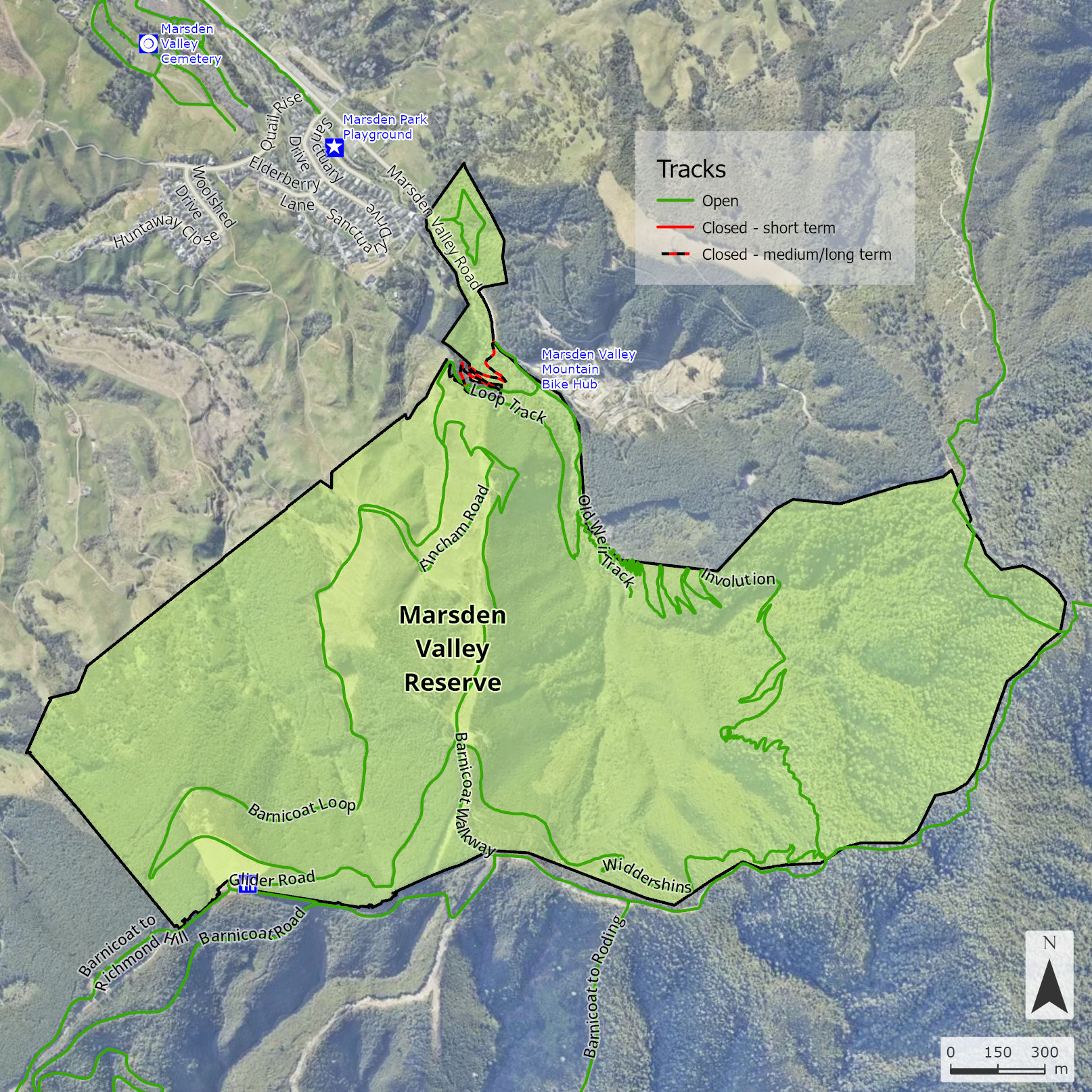 Pipers Reserve