Thanks to a concerted effort following August's weather event, the majority of Nelson's tracks are now open!
A few tracks do remain closed for a variety of reasons, including resource consent processing (Pipers Reserve), needing a new bridge (Coppermine Trail), and bridge repairs (Piwakawaka Track, Marsden Valley).
The remaining closures are shown on the maps below.
Medium-long term closures (shown by a dotted red/black line) will be in place for more than 4 weeks
As we get closer to re-opening a track, the line will be changed to red (indicating it is a short-term closure) .
Visit our website for the latest track openings.
Maps are updated as the closed status changes.
MAPS UPDATED 14 March 2023
Botanics
Codgers
Fringed Hill
Marsden Valley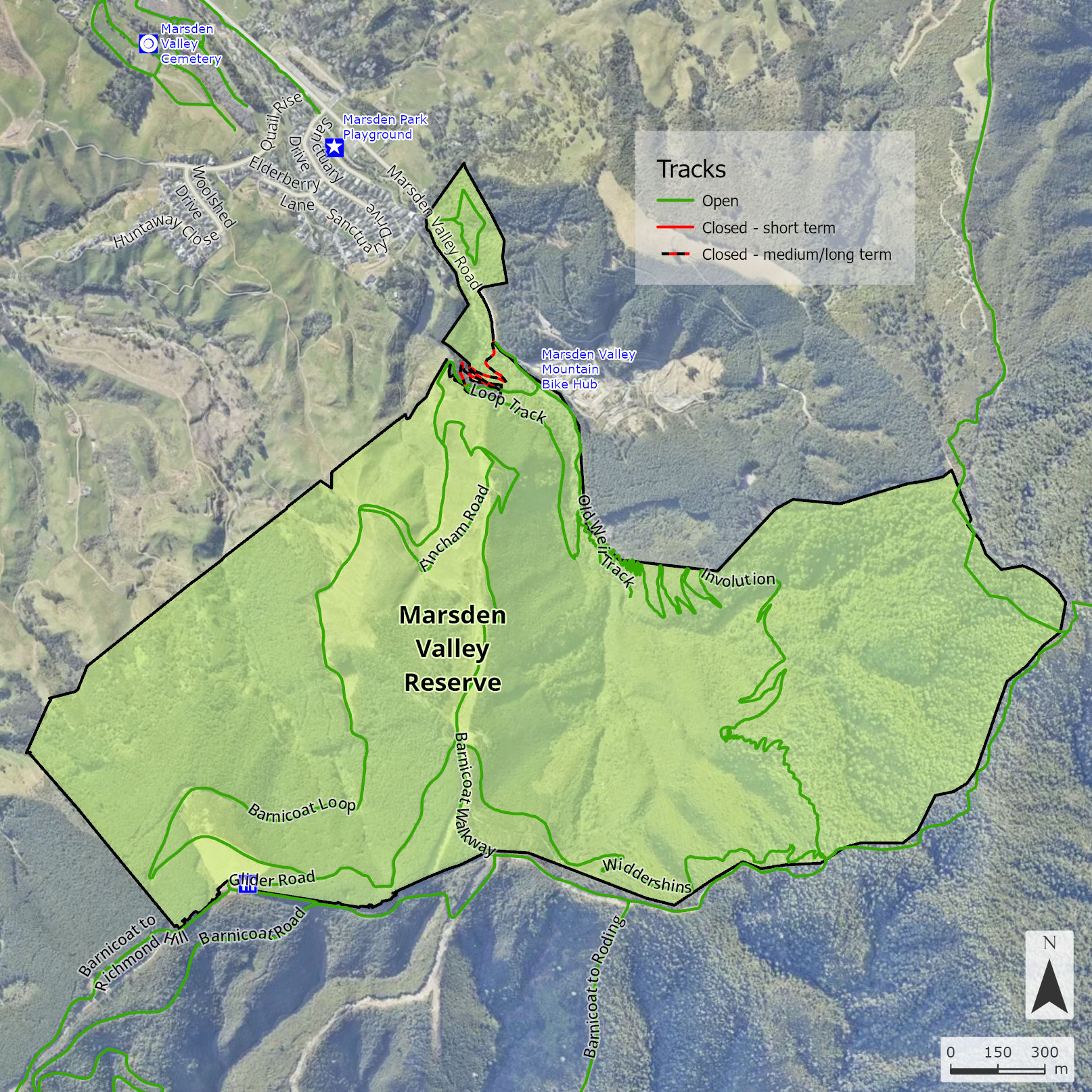 Pipers Reserve